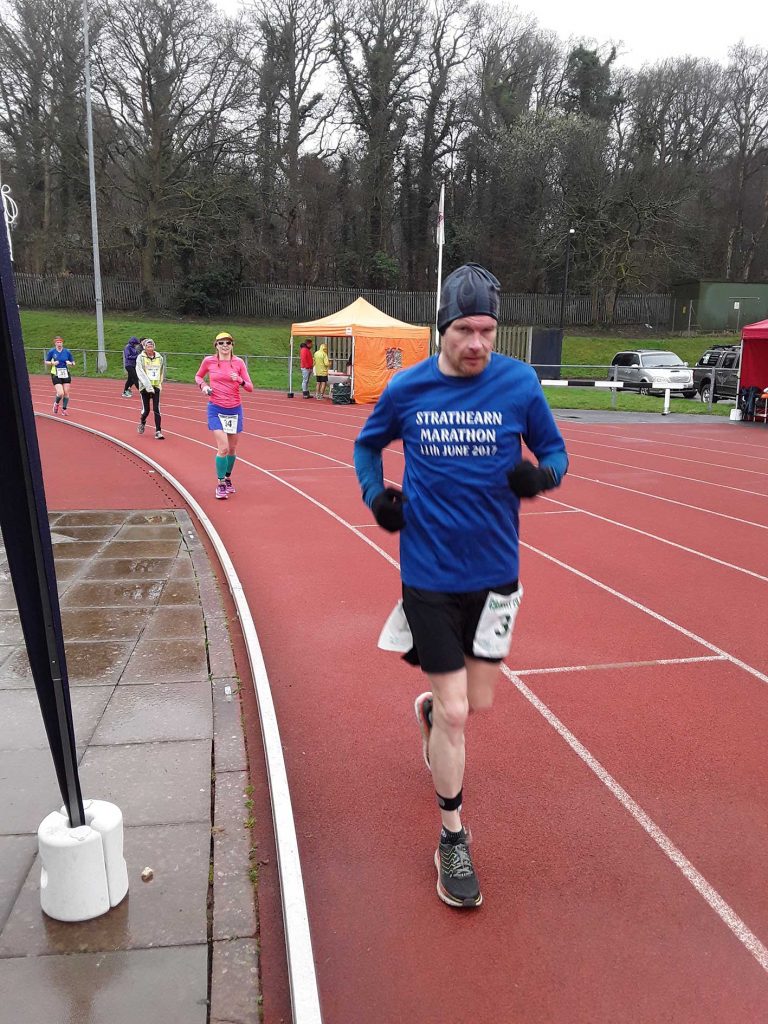 Brief notes from the Crawley AIM 24/12/6 Hour Races 2018.
Grant MacDonald won the 24 hour race at the K2 stadium yesterday, 8th April setting a new course record for the event with 233.73 km.
Sarah Sawyer won the womens race, second overall, also setting a new women's course record of 205.683 km .
Norbert Mihalik won the 12 hour with 142 km and Karen Wallace won the women's event with 110 km.
Dan Lawson's winning distance of 81.211 is the fifth best performance at 6 hours in the  world so far this year. Tracy Dean won the women's event, third overall, with 70.840 km – third best performance in the world this year.
Congratulations to all who took part in this years event and many thanks to the volunteers, sponsors and support teams who made this event possible.
Top positions
| | | |
| --- | --- | --- |
| Pos | Name | Km |
| Men | 24 hour | |
| 1 | Grant MacDonald | 233.73 |
| 2 | Dave Moore | 193.626 |
| 3 | Paul Beechey | 146 |
| | | |
| Women | | |
| 1 | Sarah Sawyer | 205.683 |
| 2 | Helen James | 188.381 |
| 3 | Dawn Gardner | 177.2 |
| | | |
| Men | 12 hour | |
| 1 | Norbert Mihalik | 142.606 |
| 2 | Mark Bissel | 133.753 |
| 3 | Wayne Sara | 119.966 |
| | | |
| Women | | |
| 1 | Karen Wallace | 110.95 |
| 2 | Anne Jennings | 109.787 |
| 3 | Brigitte Groves | 73.067 |
| | | |
| Men | 6 hour | |
| 1 | Dan Lawson | 81.211 |
| 2 | Paul Ali | 72.839 |
| 3 | Richard Quennell | 69.735 |
| | | |
| Women | 6 hour | |
| 1 | Tracy Dean | 70.840 |
| 2 | Emily Foy | 58.809 |
| 3 | Ria Trundley | 32.800 |
| | | |
Links
Download the full Crawley AIM 24/12/6 Hour results
Sarah Sawyers race report – Crawley 24 Hours – Things I Learnt from Running Around a Track for 24 Hours