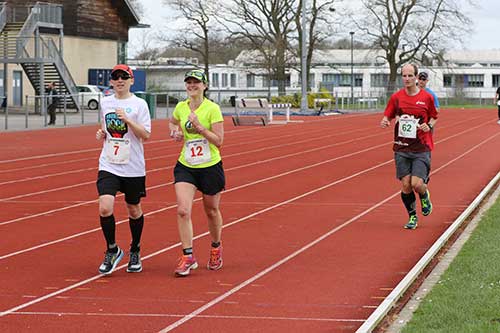 With 8 months still to go, the Crawley 24 Hour Race 2018 is half full. With a limit of 40 runners Race Director Pam Storey is confident the event will reach its limit. However there seems to be little interest at the moment in the 6 hour and the 12 hour.
The 6 and 12 hour races are great events for novices to step up from marathon into ultramarathon distances.
Track based events are far from being boring unless one is prone to boredom of course. All your supplies can be located trackside, toilets are close at hand and there's an always manned and supplied aid table never more than 400 m away. With good first aid cover and probably masseurs – this is cushy as far as an ultra goes. IAU certified too.
Get yourself on the DUV list and everyone will know you are an ultrarunner at last.
Race registration is via EntryCentral.